Order initiation
To initiate an order, you transfer the files to the cloud.
The memory contains your company name as a folder. Your start directory (root) is inside the folder. To make things easier, we are creating subfolders for files that are currently being printed and others. Please do not rename or delete them.
artidomo prints the file name under each order so that it can be assigned to the customer on the one hand, but also so that further processing information can be read at any time in the production line. It is therefore also important to provide non-personalized, constant files for each order.
Orders should ideally be made available by 8:50 a.m. so that they can be produced as quickly as possible. An email for each order is not necessary, as you will automatically slide up with your folder.
File name requirements
File folder
Please provide us with your print files on our artidomo cloud drive (see instructions below).
Filename
The file name is read out and also used for billing purposes. Therefore, no changes may be made to the composition during operation.
This point will soon be done by our API interface / plugins at WooCommerce and Shopify shops.
The file name must have the following syntax:
Customer abbreviation – your order number – pagination – first name last name – paper number – format – frame color – frame size
ART – 123456 – 1 of 2 – Michaela Musterfrau – pap001 – black-frame – 50×70.pdf
order number : As possible consecutive unique number, e.g. B. the order number.
First and Last Name : Your customer name
Format: Dimensions in cm: 50×70 or DIN-A format A4, A3, …
first the shorter length immediately followed by the "x" without spaces or z. B. A2
Paper: Number (with zeros) of the desired paper, e.g. pap001 for artidomo pagina nano
Frame color : Possible options: black-frame, white-frame or natural-frame
If a frame is ordered, the format must appear immediately after the frame, separated by a "-" and a space:
black frame – 30×40 or natural-frame – A2 or white frame – 50×70
Pagination:
If the order consists of several prints, this must be counted:
Format: 1 of 2 resp. 2 of 2 (please leave the English format)
Requirements for the file formats, output size
File types
We can import jpg, tiff or pdf (no PNG!) Depending on the quality requirements. If the order volume is high, please remember that the files must be synchronized. Even if we are connected with 1.1 Gbit / s, this can lead to delays.
Print output size
The files must be created in such a way that the size of the printout is correct. The files must be recognized by our RIP station.
Color profile
If you value 100% color-correct prints, we will be happy to provide you with our self-profiled ICC profile. You can find more information about color management in our ICC guide .
Color space
AdobeRGB is perfect because it has an approx. 30% larger color range. This is e.g. B. important in photographs with green or blue gradients. Otherwise sRGB is sufficient. NO CMYK please!
Please embed the color space information with AdobeRGB, otherwise we print with sRGB.
Instructions and access data for artidomo Nextcloud
The data are stored directly on our server in Germany under our sovereignty.
We will give you access to our platform:
https://www.artidomo.org/nextcloud
There you log in with the email address and password that you received from us.
There are applications for desktops and mobile devices below https://www.nextcloud.com/install
After logging in you are directly in your folder. The order files must be stored there. Please note the above specification for filename naming.
We then create folders for "just printing", already recorded to be printed "and" already printed "files.
Installation on Windows: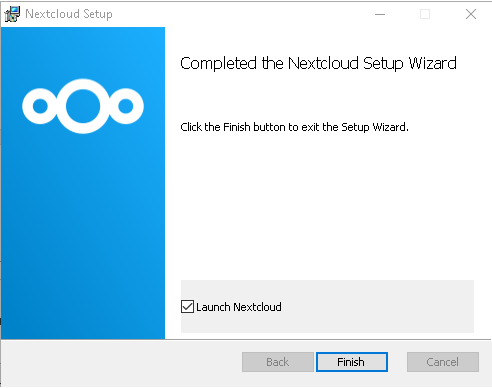 https://artidomo.org/nextcloud in the field

ATTENTION – Do not click on the blue button "With a provider", but on "Next"
A browser window opens:
register and "grant access"
Account is connected. Browser window can be closed:
The folder on the system with which the cloud is synchronized can be selected here:
You can now save files here. You can find the folder in Explorer or on MacOS in the Finder.
If you have any questions, please book a consultation appointment directly online. This is done either by phone, zoom or our remote maintenance tool: