Remote maintenance
For help with installing our plugins or store creation advice, please use our personalized Teamviewer QuickConnect tool.
It does not need to be installed, just run.
Disclaimer when using TeamViewer
artidomo does not assume any warranty for the programs installed on your computer, as well as their protective devices (virus scanner or firewall). artidomo assumes no liability for disruptions not caused by it, even if they are in temporal proximity to the support provided. artidomo assures you that our employees are adequately trained and familiar with the confidentiality and due diligence requirements.
Remote maintenance is carried out in accordance with the European Data Protection Regulation. You can find our privacy policy at: https://www.artidomo.eu/datenschutzerklaerung/
The consultant cannot see your PC without your explicit consent. The consultant cannot work with you without your express consent.
It is not possible to remove unnoticed and unauthorized data from your PC. You can end the joint session at any time.
Note: By starting the TeamViewer software, you acknowledge the disclaimer and the privacy policy of artidomo when using TeamViewer.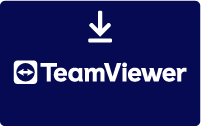 TeamViewer download