Canvas print on-demand fulfillment
Your provider for canvas print on demand in Germany
We offer you the fine art printing process high quality 340g / m2 canvas the Fulfillment Of your orders in print on demand.
As usual with us, we carry them Prints with pigment inks the end. The canvases will sealed with varnish.
Gallery stretcher made of spruce wood. Can be tightened at any time using the wooden wedges.
The canvases cannot be shipped together with other orders.
Unless otherwise stated, we mirror the file for the creation of borders. Further options are black or white border. In this case, please include white-border or black-border in the file name.
The canvases are available in 2cm or 3cm thickness as well as various shadow gap frames.
Price lists
We have the price lists centrally on our Nextcloud. As soon as you give us a inquiry we will send you a link and a password.
Our floater frames:
"Berlin" 1.5x3cm (cheapest)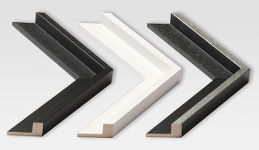 _____________
"Munich" 1.5x4cm

_____________
"Alu-Elegance" 1.5x3cm

_____________
"Country house" 1.5x3cm

_____________
"Popart" 1.5x5cm
Better recordings for use in your own shop will follow.