If you have any questions, please book a free one Consultation appointment .
These options only apply to products from the Bochum location (fine art and poster printing, frames, sublimation)
The shipping label generation
Installation of our Sendcloud plugin in your shop
We install the plugin of the provider Sendcloud in your store. By remote maintenance let's activate it with our account.
The following stores / marketplaces are currently possible: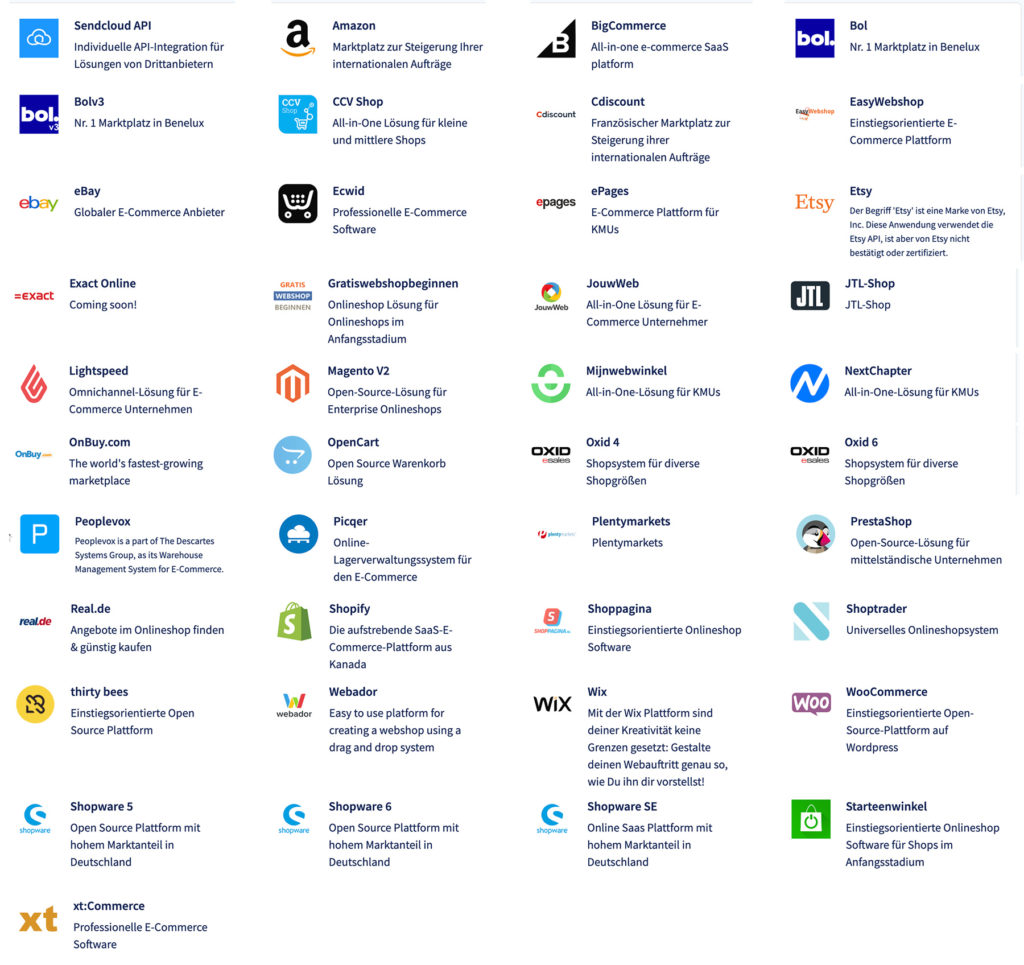 When ordering, the address details are sent to us directly and the label is printed. You can send us the appropriate order data, e.g. B. with a copy of your customer's order confirmation
You can choose between DHL and DPD, and choose your sender address freely. On request, we can include your logo in the labels. Please send us your logo by email. This should be between 500-2000 pixels.
The Sendcloud system provides your customers with the email with the tracking number, also branded here with your logo:
The link lists Your own subdomain from shipping-portal.com (e.g. customer.shipping-portal.com) and there is also the website with the animated delivery vehicle with your logo branded: