Real wood frame for your print-on-demand business
Picture frames as an additional option: Increase your average shopping cart and lower your cost per order!
Your poster is completely framed and ready to be gifted to your customer in fulfillment.
In order to create added value for our print-on-demand customers, we now also offer the option of sending prints ready-made and framed to your buyers.
Currently you can choose from real wood picture frames in white, black and oak in A4, A3, A2, 30×30, 30×40, 45×60,40×50, 50×70 and 60×80 sizes.
The frames contain a shatterproof acrylic glass pane instead of glass and are shipped by us in a sturdy, matching cardboard box to avoid transport damage.
In this way you can easily increase your sales and offer your customers real added value, because they receive their picture completely framed and do not have to go looking for a suitable frame.
Download of the Photoshop mockup is possible in the Nextcloud under "Mockups".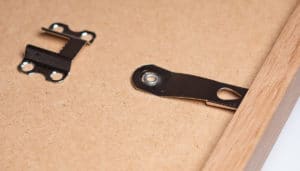 Pure frame sale :
It is also possible to sell a frame without printing.
Framing service, packing
The amount of the flat rate takes into account that the handling
of printing means a little less effort.
Attention: Only 2 frames per shipping label up to 50×70 are possible. We strap these into a package.
Only one frame per label is possible with 60×80. Otherwise the weight of the package will be too heavy and the frames will arrive defective.
artidomo offers real wood frames and inserts the printed poster and closes the frame.
22x20mm profile matt white (beech), matt black (beech) or untreated oak.
Polysterol disc 1mm.